Rok Marii Skłodowskiej-Curie
Międzynarodowy Rok Lasów
Międzynarodowy Rok Chemii
2005 - 2014 Dekada Edukacji na temat Zrównoważonego Rozwoju
2005 - 2015 Międzynarodowa Dekada - Woda dla życia

| | | |
| --- | --- | --- |
| | 2011 - Międzynarodowy Rok Lasów | |
Rok 2011 będzie - decyzją ONZ - Rokiem Lasów. Głównym przesłaniem jest hasło: "Lasy dla ludzi" ("Forests for people") mające wzmocnić przekaz, że lasy są niezbędne dla przetrwania i dobrobytu 7 mld ludzi na całym świecie.Wezwano wszystkie państwa w ONZ z odpowiednimi organizacjami rządowymi, pozarządowymi, sektorem prywatnym i innymi podmiotami do podjęcia wspólnego wysiłku, którego celem jest podniesienie świadomości na temat zrównoważonego zarządzania, ochrony i zrównoważonego rozwoju wszystkich rodzajów lasów.
Więcej w "Czytaj więcej":
Polecamy bardzo ciekawy artykuł pana Adama Wajraka pod tytułem: "Dokarmiać nie szkodzić" zamieszczony w Gazecie Wyborczej z 14.12.2010 . Znajdziemy w nim wiele porad na temat dokarmiania ptaków, umieszczenia karmnika oraz jakie produkty są szkodliwe dla tych zwierząt .
Za zgodą autora link do artykułu zamieszczamy w "Czytaj więcej".

| | | |
| --- | --- | --- |
| | 2011 Rokiem Marii Skłodowskiej-Curie | |
3 grudnia 2010 roku Sejm Rzeczypospolitej Polskiej przyjął uchwałę w sprawie ustanowienia roku 2011 Rokiem Marii Skłodowskiej-Curie – jednej z najwybitniejszych uczonych w historii nauki polskiej, pierwszej w historii kobiety dwukrotnej laureatki Nagrody Nobla w dwóch różnych dziedzinach naukowych - fizyki oraz chemii. W roku 2011 przypada setna rocznica przyznania Marii Skłodowskiej-Curie drugiej Nagrody Nobla, doskonale wpisująca się w obchody Międzynarodowego Roku Chemii (The International Year of Chemistry) proklamowanego decyzją ONZ na wniosek IUPAC oraz UNESCO.

| | | |
| --- | --- | --- |
| | 2011 Międzynarodowy Rok Chemii | |
Rezolucją 63. Zgromadzenia Narodów Zjednoczonych rok 2011 proklamowany został Międzynarodowym Rokiem Chemii. Koordynatorami obchodów będą: UNESCO oraz Międzynarodowa Unia Chemii Czystej i Stosowanej (International Union of Pure and Applied Chemistry - IUPAC). Obchody służyć będą podkreśleniu znaczenia chemii jako nauki, a także jej roli w Dekadzie Edukacji na temat Zrównoważonego Rozwoju, w tym głównie w ochronie zasobów naturalnych Ziemi. Chemia obecna jest w naszym życiu bezustannie, choćby dlatego, że przekształcenia cząsteczek materii to podstawowe procesy w produkcji żywności, lekarstw czy paliw. W roku 2011 przypada setna rocznica przyznania Nagrody Nobla Marii Curie-Skłodowskiej, a więc obchody Międzynarodowego Roku Chemii staną się także okazją do podkreślenia wkładu kobiet w naukę światową. Rok ten wyznacza także 100. rocznicę założenia Międzynarodowego Zrzeszenia Towarzystw Chemicznych, których bezpośrednim następcą stała się Międzynarodowa Unia Chemii Czystej i Stosowanej.
Więcej w "Czytaj więcej"

| | | |
| --- | --- | --- |
| | Nie oszczędzajmy paląc śmieci w domowych piecach | |
Jedną z powszechnie stosowanych metod "oszczędności" jest spalanie śmieci w tym: kartonów, plastiku, folii czy impregnowanego drewna. Takie spalanie odbywa się w niskiej temperaturze (200-500 C) w związku z czym uwalniane są bardzo szkodliwe dla zdrowia substancje uszkadzające system oddechowy i nerwowy oraz będące przyczyną nowotworów. Kominy domowe są niskie co powoduje kondensację szkodliwych zanieczyszczeń w powietrzu nad miastem w postaci smogu i widocznej czarnej chmury.
Spalanie śmieci/odpadów jest dozwolone tylko w specjalnych spalarniach, inaczej
grozi za to grzywna w wysokości do 5000 złotych.
Więcej w "Czytaj więcej"
| | | |
| --- | --- | --- |
| | 8 grudnia 2010 - konferencja | |
Braliśmy udział w konferencji "Zasady zrównoważonego rozwoju w świetle edukacji ekologicznej w szkołach" zorganizowanej w ramach Ogólnopolskiej Akcji Edukacyjnej: "Od Eko - Samorządu do Eko - Społeczeństwa", przez Centrum Wspierania Inicjatyw Pozarządowych w siedzibie Krajowej Izby Gospodarczej w Warszawie.
Więcej w "Czytaj więcej"
| | | |
| --- | --- | --- |
| | Wystawa "Kościól a ekologia" w kościele św.Krzyża w Zakopanem | |
Od 6 grudnia 2010 do Świąt Bożego Narodzenia w Kościele św. Krzyża prezentujemy małą wystawę "Kościół a ekologia".
Wystawa przedstawia wybór najbardziej znaczących dokumentów autorstwa hierarchów kościelnych, z Papieżem Janem Pawłem II na czele, poświęconych kwestiom ekologicznym oraz wskazujących na relacje między człowiekiem a przyrodą. Osobna część wystawy przestrzega przed groźnymi skutkami spalania śmieci w domowych piecach.
Wystawa ta po raz pierwszy została pokazana rodzicom uczniów Gimnazjum nr 2 we wtorek 16 listopada 2010 roku.
Więcej w "Czytaj więcej"
| | | |
| --- | --- | --- |
| | Wystawa "Dzieje krajobrazów roślinnych Polski". | |
2 grudnia 2010, uczniowie klas 1b i 1d odwiedzili Muzeum Paleobotaniczne Zakładu Paleobotaniki Instytutu Botaniki PAN w Krakowie, gdzie zapoznali się z wystawą: "Dzieje krajobrazów roślinnych Polski". Młodzież zobaczyła efektowne, "jak żywe" krajobrazy minionych epok i działające na wyobraźnię okazy roślin dawno wymarłych.
Wystawa ma wielki wymiar edukacyjno-wychowawczy wspierając naukę o środowisku oraz program edukacji regionalnej i jest efektem wieloletnich prac badawczych głównie naukowego środowiska paleobotaników z IB PAN. Opiekę nad uczniami sprawowały panie: Urszula Stachoń, Barbara Szarota i Marta Marduła.
Więcej o wystawie w "Czytaj więcej"
| | | |
| --- | --- | --- |
| | Europejska Agencja Środowiska - Stan środowiska w UE nie jest zadowalający | |
Stan środowiska naturalnego w krajach unijnych nie jest zadowalający. Według Europejskiej Agencji Środowiska (EEA)Unia musi postawić na rozwój zielonych technologii – czytamy w Rzeczpospolitej.
W raporcie EEA można zauważyć wzrost negatywnych tendencji, jakie panują Europie – z roku na rok produkujemy coraz więcej odpadów, coraz bardziej zanieczyszczamy glebę i przyczyniamy się do utraty różnorodności biologicznej.
Więcej w "Czytaj więcej"

| | | |
| --- | --- | --- |
| | Ekologiczny dekalog Św. Franciszka | |
29 listopada 1979 r. Papież Jan Paweł II wydał dokument (Breve apostolskie) zaczynający się od słów: "Inter Santos", w którym ogłosił św. Franciszka patronem ekologów (ludzi zajmujących się ochroną środowiska naturalnego) "ponieważ pośród świętych i pośród wielkich ludzi, którzy z szacunkiem traktowali przyrodę, jako cudowny dar Boga ofiarowany rodzajowi ludzkiemu, bardzo słusznie wymienia się św. Franciszka z Asyżu".

W r. 1980 Ojciec Święty Jan Paweł II ogłosił św. Franciszka patronem ekologii (ochrony przyrody) ze względu na to, że Święty bardzo kochał przyrodę.

Ekologiczny dekalog Św. Franciszka:

1. Bądź człowiekiem wśród stworzeń, bratem między braćmi.
2. Traktuj wszystkie rzeczy stworzone z miłością i czcią.
3. Tobie została powierzona Ziemia jak ogród; rządź nią z mądrością.
4. Troszcz się o człowieka, o zwierzę, o zioło, o wodę i powietrze, aby Ziemia nie została ich zupełnie pozbawiona.
5. Używaj rzeczy z umiarem, gdyż rozrzutność nie ma przyszłości.
6. Tobie jest zadana misja odkrycia misterium posiłku: aby życie napełniało się życiem.
7. Przerwij węzeł przemocy, aby zrozumieć jakie są prawa istnienia.
8. Pamiętaj, że świat nie jest jedynie odbiciem twego obrazu, lecz nosi w sobie wyobrażenie Boga Najwyższego.
9. Kiedy ścinasz drzewo zostaw choć jeden pęd, aby jego życie nie zostało przerwane.
10. Stąpaj z szacunkiem po kamieniach, gdyż każda rzecz posiada swoją wartość.
Welcome to OUR
PROJECT ACT ECO
We are a group of
| | | |
| --- | --- | --- |
| Active | | Effective |
| Conscious | | Concerned |
| Thoughtful | | Organized |
Students who want to do things for others
To take care for the planet
To think responsibly about the fate of next generations.

Get involved
Make a difference
Take action
Join us!
Ciekawostka
Jeden hektar drzew produkuje dziennie tyle tlenu ile potrzebuje 45 osób.
Linki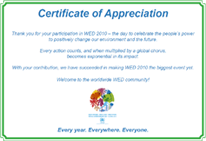 Certyfikat uczestnictwa w WED2010


Kampania o zmianach klimatu Komisja Europejska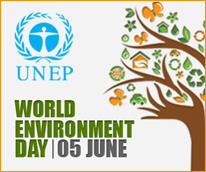 WED 2011

WED 2012