| | | |
| --- | --- | --- |
| | ustawa o zużytym sprzęcie elektrycznym i elektronicznym (ZSEE) | |
Od 21 października 2005 r. obowiązuje w Polsce ustawa o zużytym sprzęcie elektrycznym i elektronicznym (ZSEE), według której, wszystkie zużyte urządzenia działające na prąd lub na baterie, m.in.: pralki, lodówki, miksery, mikrofalówki, golarki elektryczne, telefony komórkowe, telewizory, wiertarki, komputery, a także świetlówki
i żarówki energooszczędne - to odpady niebezpieczne, których nie można wyrzucać razem z innymi odpadami do śmietnika. Grozi za to kara grzywny od 500
do 5 000 zł. Zgodnie z ustawą, elektrośmieci można oddać bezpłatnie do specjalistycznego punktu zbierania (w ilości bez ograniczeń) oraz do sklepu (przy zakupie nowych sprzętów - stary za nowy, bez względu na markę).
Więcej w "Czytaj więcej".
| | | |
| --- | --- | --- |
| | Program Szkolny "Z Rebą zbieramy baterie" | |
Jesienią zainaugurowaliśmy szkolną zbiórkę baterii.
Bierzemy udział w specjalnym Programie Szkolnym "Z Rebą zbieramy baterie" .
Wszystkie zebrane przez nas baterie będą poddane recyklingowi dzięki czemu:
• zmniejszy się zanieczyszczenie środowiska,
• odzyska się wiele cennych surowców ,
• zmniejszy się ilość odpadów na składowisku.
Więcej w "Czytaj więcej".
| | | |
| --- | --- | --- |
| | Trwa kolejny, długi sezon grzewczy. | |
Pragniemy zwrócić uwagę na szkodliwość wprowadzania do środowiska trujących substancji, pochodzących ze spalania odpadów (śmieci)
w kotłowniach domowych, szczególnie tych wykonanych z tworzyw sztucznych.

Spalanie tworzyw sztucznych zagraża środowisku naturalnemu, a przede wszystkim zdrowiu ludzi - powoduje utlenianie się do atmosfery: CO2, cyjanowodoru, fosgenu, tlenków azotu, dwutlenku siarki, par metali ciężkich i dioksyn.

1 kilogram polichlorku winylu (płytki PVC, butelki plastikowe, folie, plastikowe wiadra, miednice, pojemniki po farbach, wyroby ze skaju) spalany w zwykłych warunkach wydziela 280 litrów trującego chlorowodoru.
1 kilogram poliuretanów (gąbki, uszczelki, podeszwy, odzież) daje 30-50 litrów cyjanowodoru, tzw. kwasu pruskiego

Najniebezpieczniejsze są dioksyny – prawdopodobnie najgroźniejsze ze znanych człowiekowi trucizn. Są one 10 tysięcy razy bardziej trujące od cyjanku potasu. Są rakotwórcze, działają mutagennie, mogą wywołać poronienia.

Zanim spalimy nasze śmieci, pomyślmy o swoim zdrowiu a także o zdrowiu naszych bliskich i sąsiadów.

na podstawie materiałów Fundacji "ARKA"
Welcome to OUR
PROJECT ACT ECO
We are a group of
| | | |
| --- | --- | --- |
| Active | | Effective |
| Conscious | | Concerned |
| Thoughtful | | Organized |
Students who want to do things for others
To take care for the planet
To think responsibly about the fate of next generations.

Get involved
Make a difference
Take action
Join us!
Ciekawostka
Pojedyncze wielkie drzewo może wytranspirować dziennie ponad 1800 litrów wody do atmosfery.
Linki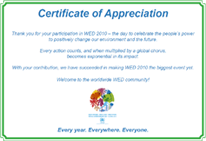 Certyfikat uczestnictwa w WED2010


Kampania o zmianach klimatu Komisja Europejska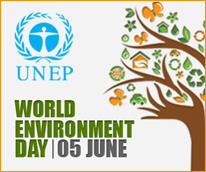 WED 2011

WED 2012